In the field of the power equipment for Transmission and Distribution networks, we are agent and/or distributor of TRIDELTA & RITZ of Germany, CTC Cable of USA, Dynamic Ratings of Australia,… They are professional manufacturers of Switching and Protection equipment for Power networks such as: Load Break Switches, Disconnectors, Circuit breakers, Instrument Transformers, Surge Arresters, Bushings, Aluminum composite core conductor, medium coltage switchgear …
Their products are widely-used in the networks from 24KV to 500KV of the Power transmission companies, Power companies throughout the country and highly-appreciated by the customers thanks to it is high quality and reliability.
Aluminum conductor composite core (ACCC)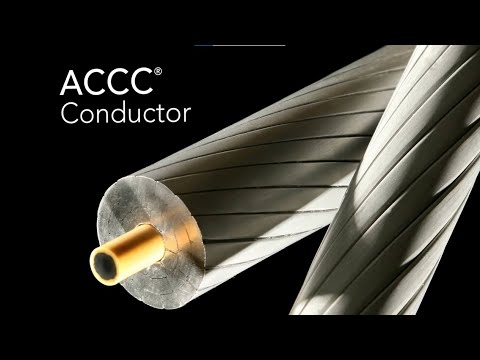 Manufacturer: CTC Cable (U.S.A)
ACCCR conductor was invented by CTC Cable Corp. USA in 2004 which is a new technology for transmission of electricity in power network. These are high efficiency conductors, technically and economically alike, to upgrade existing as well as newly build the transmission lines. It is allowed to double current carrying capacity of the conductors without requiring any modifications in the existing pole systems because it keeps the weight and burden imposed on the pole systems and the sag of the line remain unchanged. As compared with the conventional ACSR conductor with the same outer diameter, it reduces 28% on weight, 35% on the power loss. No special tool is required for installation of ACCCR conductor. Therefore, since the appearance in 2004, ACCCR conductors have been widely used throughout the world in USA, EU, China, Korea, Malaysia, Indonesia… with more than 23,000 km of conductor and 35,000 sets of accessories (as of February 2014)
CTC Cable can offer a variety range of ACCC Conductors with 35 standard sizes, from 150 sqmm to 1,400 sqmm cross section, each size of conductor corresponding to the appropriate set of accessories for customer's choice.
VTD works as CTC Cable's distributor of ACCCR conductor in Vietnam. We commits to provide customers with the genuine products and services for design, supply, installation, operation and warranty of ACCCR conductor projects.
Documents: accc-datasheet-lamifil-2008-11-12-1
2. CURRENT TRANSFOMERS & VILTAGE TRANSFORMERS
Manufacturer: TRENCH (France)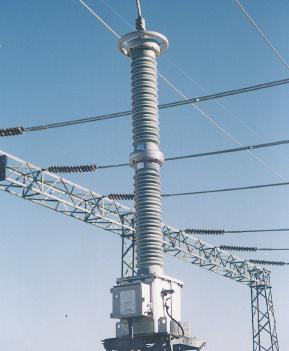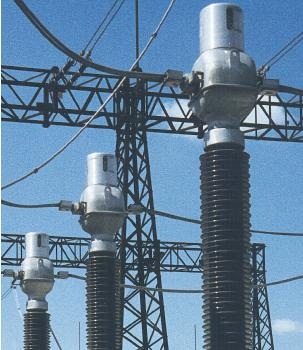 TRENCH is the world leading manufacturer of HV Instrument Transformers. Its products are made in many factories located in France, Germany, Switzerland, Austria, Italy, Canada and China.
VTD is a distributor of TRENCH's products in Vietnam. With a lot of experiences in the products, our team of engineers can provide customers with the best suited products and services to their specific demands.
3. LIGHTNING ARRESTER
Manufacturer: TRIDELTA (Germany/France)
Tridelta / Germany / France manufacturer is a professional valve type lightning arrester  manufacturer with more than 100 years of experience with high quality products to help protect substations, power transmission lines in a safe and reliable way. For many years, Tridelta valve type lightning arrester products have been widely used on the Vietnamese power grid and are highly appreciated by operating engineers. Tridelta's Surge arrester products are available in a wide range of polymer or ceramic housings, with discharge grades from class 1 to level 4, and voltages from 6kV to 500kV to meet all user needs. In addition, Tridelta also provides customers with professional and reliable services from delivery time to product warranty when required. Products are manufactured according to ISO9001, IEC, ANSI, DIN-VDE standards, easy operation and maintenance at competitive prices. 
VTD company is the exclusive distributor of Tridelta valve lightning arrester products in Vietnam. We have committed to providing our customers with genuine Tridelta/Germany/France products with the most preferential prices, the best service.
Documents: csv-duong-day
4. LEADKAGE CURENT METE AND SURGE COUNTER
Manufacturer: TRIDELTA (Germany/France)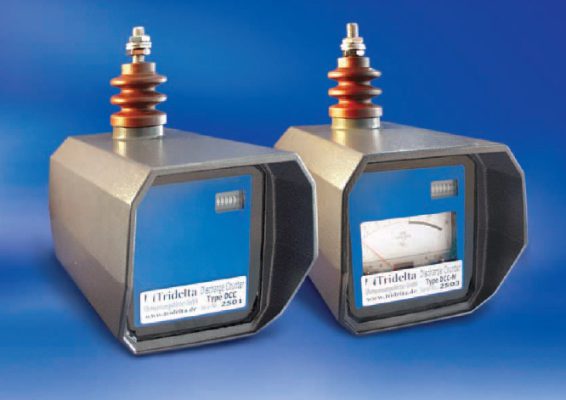 The lightning counter is a product of Tridelta / Germany equipped with valve lightning arrester to determine the number of lightning strikes.
The lightning counter may or may not be accompanied by a leak current meter depending on the customer's requirements.
Documents:dong-ho-dem-set
5. TRANSFORMER PORCELAIN 
Manufacturer: Trench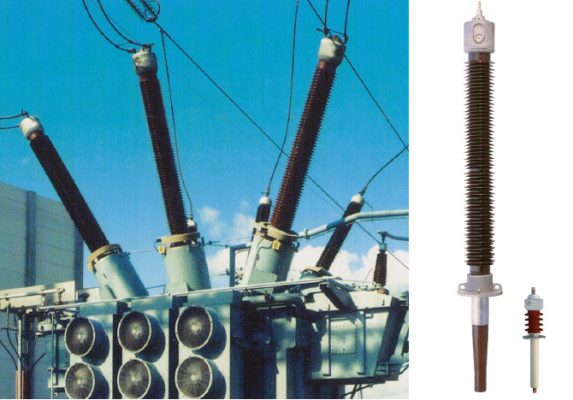 Transformer porcelain is a product of Trench group manufactured in France, Germany, Switzerland, Austria and Canada.
Porcelain piercing insulation for transformers 24 – 800kV, current up to 2500A.
Porcelain machine for insulation for generator 6 – 36kV, current up to 45000 A.
PORCELAIN GIS 72 – 800kV, current up to 400A.
VTD has been distributing Trench's transformer porcelain products for many years at the most preferential prices in Vietnam.
Documents: sumaybienap
6. HIGH-VOLTAGE ISOLATION KNIFE 
Manufacturer: GE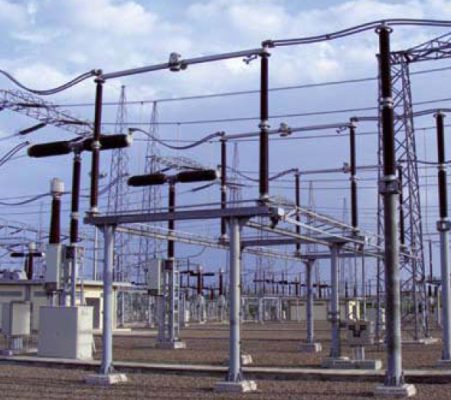 GE's high-voltage isolation knife (Italy, China) is a famous product in the world and has confirmed its position on the Electricity system in Vietnam. All GE products are manufactured in Italy or China in accordance with ISO9001, ISO14001 and IEC and ANSI standards. The isolation knife has a very wide voltage range from 35kV to 550kV and has many different designs to meet all the needs of customers.  The S2DA type isolation knife is a simple, common design suitable for all substations. In particular, GE's isolation knife has a small, compact texture and simple and easy operation. GE isolation knives have outstanding technical characteristics, competitive price at all different voltage levels. 
VTD has been distributing GE's products for many years at preferential prices and winning the trust of customers, including power transmission companies, project management
7. ACCESSORIES FOR TRANSMISSION LINES (PLP/ Thái Lan)
Manufacturer: PLP (Thailand)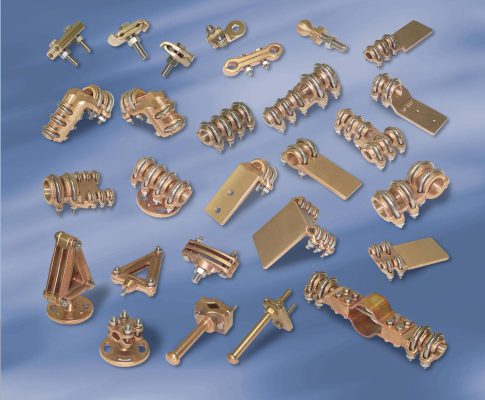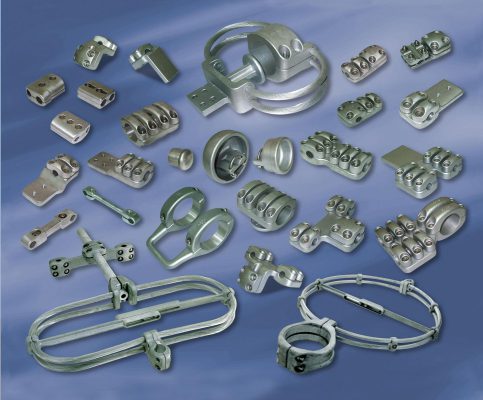 PLP Group's products are of high and endurable quality, which are available in a full range of types and sizes for connecting equipment.
Accessories for station equipment can be mentioned as: Straight aluminum pole clamp connecting cable to cable, cable with pillar, cable with flat version, perpendicular connection, double join, parallel connection,…
Accessories for transmission lines such as: wire lock, wire dodge, U-shaped hanger, head…
The products have been used for many electrical projects in Vietnam.
8. ACCESSORIES FOR TRANSMISSION LINES (Sangdong/ Korea)
Manufacturer: Sangdong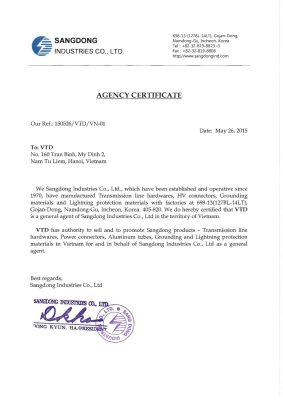 Currently, VTD is the official agent of Sangdong / Korea in the Vietnamese market. For many years, VTD has distributed and developed products of Sangdong / Korea manufacturer in the Vietnam market, which are highly appreciated by customers for quality, supply progress, after-sales service…
9. ONLINE MONITORING SYSTEM FOR MEDIUM AND HIGHT VOLTAGE ELECTRICAL EQUIPMENT
Manufacturer: Dynamic Ratings (Australia)
Dynamic Ratings provides online monitoring solutions and services to units in the energy sector using medium and high-voltage electrical equipment such as transformers, power cables, generators, and circuit breakers. These solutions improve safety and reliability and extend longevity based on an assessment of the actual conditions of these devices. With more than 6000 monitors installed worldwide, Dynamic Ratings prides itself on the quality and reliability of its solutions.

VTD Company is the representative of Dynamic Ratings in Vietnam, providing products and services including:
Transformer monitoring
DGA monitoring
Bushing monitoring
Partial discharge monitoring
Circuit breaker monitoring
Technical services and project management.